Will Work for Food: The Role of a Food Blogger
Food is one of those great equalizers. It's a common ground that automatically gives people something to talk about. What happens when a dish is set down at the table? Everyone comments about how great it looks, the way it smells, the details in the presentation, and of course how it tastes. We all love food and all love to talk about it. I can guarantee you that my dad will call me at some point this week and get into great detail about either something he cooked or something he ate. It's just what we do! In all of us is a foodie that gets excited about a good dish.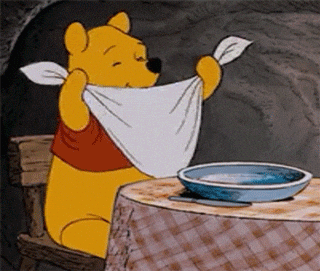 Years ago, when I was a stay-at-home mom, I found that the only things that I really posted to my social media were pictures of my girls and pictures of my food. Take a look a typical Instagram feed and tell me that you don't see much of the same. Let's face it, you might be doing it too, and that's ok! This is a no-judgement zone. My point is that people like food – and kids. Well, probably kids. Again, no judgment.
I would often get friends and family who would encourage me to become a photographer, because I would take pictures of my girls out on location. Doesn't Long Island just have so many gorgeous areas for photography? So I continued doing the usual posts: kids, food, kids, food, and I continued to get, "I don't know why you're wasting your talent. You really should be a photographer!" All of their encouragement got me thinking, I really should get into photography. I mean, I love taking pictures – of food.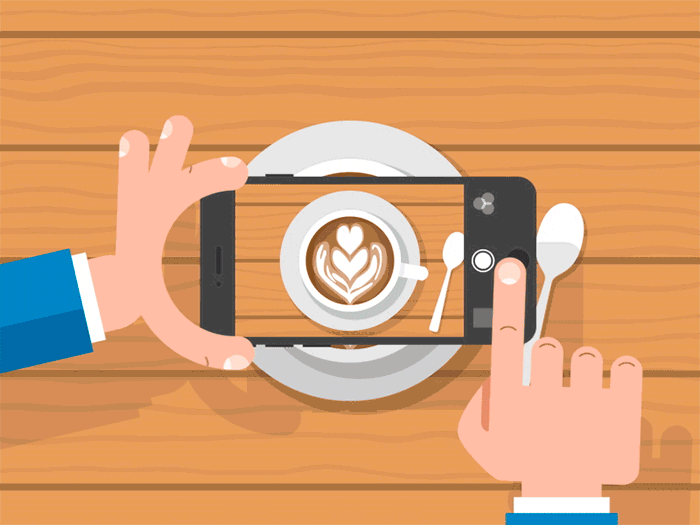 Hi I'm Adriana, and I'm a Long Island food blogger. You may have seen my kind out and about doing some impressive balancing acts with lights and cameras, dangling over plates like something out of Mission Impossible. Yes, we know we look odd. And, yes, we know our dinner guests are looking at us with pleading eyes, because we won't allow them to eat until we get the perfect shot, but that's the deal they made when the signed up to eat with us. #sorrynotsorry
You may wonder what a food blogger does exactly. I can give you my perspective, but it definitely varies. Initially, I started on Instagram where I would just post random pictures of food that I ate whenever I happened to go out, but the game has changed since then. Now it's all about proper lighting, hashtags, captions, creating blog content, and cross-media. I also make sure to go out at least twice a week. Those random shops and eateries that you might not notice beckon to me like Sirens, and I'll pull my car over faster than you have time to brace yourself just for a chance to get new content.
Here's how an average meal out goes: I order items that sound good but that I also know will photograph well. As things come out, I immediately arrange the food into photo-friendly displays (think of those cheese-pull pictures of mozzarella sticks we all love), my photography light goes on and I take pictures like no one is watching, while knowing full well that everyone is probably watching. Once I get the right shots, I end the suffering of my dining companions by signaling that they're finally allowed to touch their meal. Within a week or so, I select my favorite pictures from the night and edit. This means taking out a chip from a plate, or adjusting the focus. This part is important, because details matter, and your audience generally sees that picture before they read anything that you have to say. Once that is done, I upload a quick post to Instagram, Facebook and Twitter, which includes those edited pictures, tags and popular hashtags (don't forget to tag the restaurant, chef, server, and/or bartender). Soon after my visit, I write up my review on popular restaurant review sites, while commenting on other local Instagram accounts. Hey, if you want to get noticed, you have to be present, and social media is all about being present. All for one restaurant visit!
Are you wondering why anyone would go through all of this? First of all, it's fun! Who wouldn't like to hold every business meeting over several plates of food? Another reason is that I get to help promote local businesses. I have such appreciation for the people, businesses and restaurants that bring life to our beautiful island. So I get to eat for free all the time, right? Not at all! Free indicates that I'm being given a handout, but I'm working for anything I'm compensated. An average post from a food blogger can pull in hundreds to thousands to millions of views, and that amounts to a ton of advertising and exposure! You'd be surprised by the benefits restaurants and businesses see almost immediately from just one post by a food blogger. More and more, restaurants and business are catching on to the impact of social media, and this leads to more collaborations. Not only am I given the opportunity to visit a ton of amazing places, but I also get to meet so many impressive people. I think the cherry on top though is that, in my own small way, I am able to help support local businesses. If I have to sacrifice some of my time and calorie surplus to do that, well, that's just fine with me.