Captain's Log: Any Other Day | Day 2
Woke at 8:45am, which is approximately 2 hours later than usual workday time. Felt golden glow wash over as realization that vacation is tangible reality. Hustled to ready self for dentist appointment, where Dr. Matola sternly insisted flossing to prevent inevitable bone loss. Scared straight for what will likely be 3.5 days. Flossing is equivalent of birth control. Sounds like great idea, but can never seem to remember to actually perform task. Congratulate self for no cavities; bringing total number of lifetime cavities to zero. Teeth are impeccable - aside of impending bone loss.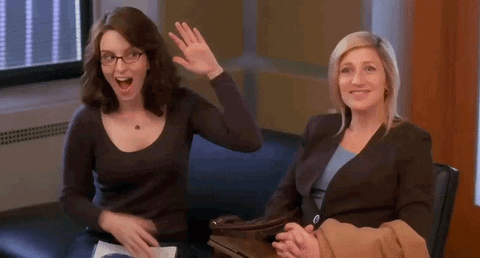 Meet Husband for lunch at Airport Diner, and then head straight to Home Goods for single houseplant. Feel slight shame picking out artificial plant, but know full well that black death lives where green thumb should be. Total number of successful potted plants that have made it past infancy in my care: zero.
Find miniature potted plant and $130 worth of other necessary household items. Make it to register with various items, and then asked by cashier if bag is required. Look at odds and ends on counter and slow blink in disbelief at question. Reminded by cashier that bags are now 5 cents a piece. Frugally permit the use of single bag. Pile loose items in cart around single bag, and reflect on how new 5 cent bag fee is really not so bad. Unload items into truck and realize now stuck with empty cart. Mumble rant to self about 5 cent fee that caused unnecessary trip back to store to return cart.
Arrive home and arrange new items. Stand back to admire. Dismiss awesome Nanny; Husband arrives home; all kids safe and accounted for. Decide to begin novel as per vacation resolutions list. Open novel as peaceful wave of accomplishment floods body. Turn to first page, as Middle Child enters room and states that she distinctly heard voice of young girl yelling "No no no" from woods, while walking Dog. Middle Child insisted child was not playing, nor did she see child. Immediately closed book, looked out at woods from balcony and called police.
Calmly gave all information to dispatcher who kindly thanked me for call and added that uniformed officer would soon arrive. No more than 5 minutes later, 2 uniformed officers appear to take statements. Officers joined by 3 other officers. One officer remained to question Middle Child while other officers walked woods.
Front and back of house look like crime drama. As sinking feeling that neighbors are all home and gossiping about hoodlum Pallaci family hits stomach, police officer mentions possibility of calling in police helicopter. Cold feeling travels through body at thought of talk on Local Mom Facebook Page. Officers find nothing in woods, which is great relief. Pray that child was simply playing and all was a case of better-safe-than-sorry.
Head back inside and let officers know of availability for any further questions. Sit down in bedroom; about to open novel for second time. House vibrates as the thunderous sound of large helicopter nears. Of course. Sit slow blinking and shaking head, willing helicopter to find that all is well and to vanish before neighbors notice that Pallaci home is ground-zero for investigation. Helicopter circles home and surrounding woods for several, excruciating minutes; walk quietly from room to room letting mind go wild with thoughts of what could possibly make this look any worse. Perhaps the addition of a cadaver dog or military tank? Have yet to check Local Mom Facebook Page.
Mood: nothing surprises me anymore Total number of pages read: 0 Local Moms Facebook page currently set ablaze: 1