Children's Museum of the East End | Visit
If it were up to me, I'd spend my weekends reading, watching junk TV, and baking. Maybe I'd listen to music that didn't feature Laurie Burkner – even though that song about dinosaurs marching is pretty catchy – and I'd sip coffee while overlooking my peaceful yard, like someone from a commercial. In my overactive imagination, that's how things would play out. In reality, I'm scrambling to run errands for things my kids suddenly remember that they need for Monday, and trying to entertain my toddler, Sophia, and her short attention span. I'm not complaining. These kids are the cause of some of the greatest moments of my life, but sometimes I need an assist.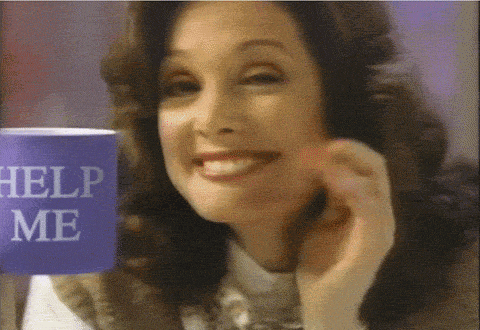 We made the trip out to Bridgehampton to visit The Children's Museum of the East End. The walk to the building is so cute with its wooden pathway and swinging door, and right at the end of it is the entrance to a toddler-utopian-society. Walking in, there is a cute bunny by the entrance, the restrooms, a few chairs made out of recycled wrappers (so impressive!) and the front desk. Before I get too far in, I'd like to give the people of The Children's Museum of the East End a high-five for keeping a Keurig at the front desk. As soon as my toddler screeched some indecipherable words about slides, I knew I'd need coffee. One little dollar gives you a cup of the good stuff. Just past the front desk is an area with slides are ecstatic children. It's like a room full of soda that's been shaken. Those kids are loving life. Run, laughing, defying gravity – those kids are having a blast. Having a hard time figure out what kind of fun they're having? Think about what you feel like when you get to Bed Bath & Beyond with multiple coupons. Yeah. That kind of joy.
After that room, we enter a sweet little mock community, complete with a fire station, library, ice cream shop and pirate ship. You know, just your friendly, neighborhood pirate ship. It's seriously so cute! Every area has something to encourage your little one to interact and engage. For instance, the fire department has a fire truck that the kids can climb inside, and uniforms so that they can suit up. Sophia (3) most enjoyed playing in the grocery store area and weighing endless quantities of plastic fruit. In that same area, my older girls found their "spot." I think it's so funny that these two older girls who fight over air space at home decided to come together in the middle of a children's museum to construct a house. I'm not complaining – I'm just amused. It was really cute to see them kindly include any little kids in their jumbo-lego building project. It was also fun to watch them casually undo any work that little kids contributed to their structure. The point is that this children's museum has something for every age.
Speaking of every age, my favorite activity is the air tubes. Push a button and air comes streaming out of pipes, were you can place ball-pit balls. Watching the balls catch some air and hover over the stream of air is weirdly satisfying. We probably stayed at that station for an inconsiderate amount of time – sorry, little-girl-named-Sydney. After exploring what had to be every inch of the little community, Sophia suddenly decided that she wanted to wander outside.
It was a little overcast, so we didn't get to take spend as much time as we would have liked outside. My 11 year old, Lola, really wanted to hit their mini golf area, but we settled on hanging out on the playground instead. I love that everything gave the kids space to run around a play, and that there were seats for parents. Let's face it, by the time we've made it outside, we've been through some stuff. We need just a little time to relax before heading back in for more.
Overall, I really enjoyed the multi-sensory approach of The Children's Museum of the East End. Kids are allowed to be self-directed in a safe environment and all areas are accessible to parents, so that parents can engage in play, or, at the very least, get to their kids. I love that there's an outdoor play space that includes a mini-golf area, and, above all, I like the layout is basically a loop that brings you right back to the exit. As a parent, I've come to appreciate considerate attractions. I don't need or want to go through an endless maze with a small child. I want to have a good time and make great memories, and then I want to leave. With its fun décor, interactive centers and exciting community-like appeal, little ones will have a wonderful time taking full advantage of what The Children's Museum of the East End has to offer.
Children's Museum of the East End
376 Bridgehampton-Sag Harbor Turnpike
Bridgehampton, NY 11932