Premium Costco Find: Tru Fru Coconut Melts
     365 days x 5.  What does this mean?  Why, I'll tell you.  It is the bare minimum number of snacks that I'm expected to provide my family of 5 per year.  Between in-between-meal snacks for my 5 year old, school lunches for my middle schooler, after-school snacks for my teen, and meal prep lunches for my husband and I, you can safely say that we're in deep.  If left to my kids, they'd be happy existing on bags of chips and ice cream cake.  (I say "kids," like that doesn't include my husband, but I digress.)  Yes, I want them to be happy, but I also want them to do better than junk food in loud packaging.  Is it so wrong to want better for my family?  No.  No, it's not.  Just let me love you and spoil you with all good things!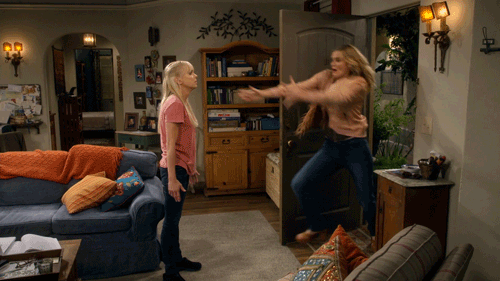 Selfishly, I'd also like some snacks in the house that aren't shaped like animals or made with "fruit essence."  What does that even mean?  Let's just be honest, as parents we'll pretty much slink into our kids' snack drawer anytime we feel peckish, or if we need something extra to toss into our lunch bags.  Oh don't try to convince yourself otherwise.  We may see our kids as scavengers who don't know how to scrounge up the most basic of foods, but we, too, are scavengers.  Do I need to play the "who raids their kid's Halloween candy" card?  Exactly.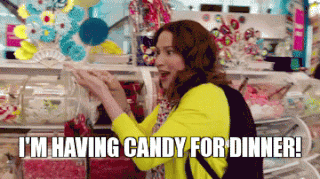 Wouldn't it be nice if we could all find something worth snacking on?  Something that isn't fried, something that's all-natural, something that's made right here in the United States?  And, even better yet, something that is made with PREMIUM DARK CHOCOLATE?  Finding out about Tru Fru has really upped our snackage game.  Real fruit, like cranberries, strawberries, raspberries, and bananas are coated in decadent sustainable dark chocolate.  So, not only is this a product that I can feel good about giving my family, but I can also feel good about the way that the chocolate is sourced.  A product with a conscience – I can get behind that.  
       Another huge benefit to grabbing Tru Fru is that it's available at Costco!  I don't know about you, but being able to stock up on things that my family loves is so convenient.  I get what you're thinking, How can this possibly stay fresh if you're buying in bulk?  First of all, each bag is resealable, so you can take what you'd like and save the rest for later, but Tru Fru also has an extended shelf life.  That means your Costco purchase will last you!  If only I could say the same for all of those stale crackers and bags of popcorn that I'm constantly tossing out.  Anyway, Tru Fru has launched their COCONUT MELTS, and if you head to Costco on 6/23 you can snag a sample to try them for yourself.  As if all of this wasn't good enough, Tru Fru has a $2 coupon on Ibotta for Ibotta members.  It just keeps getting better and better, right?
     Let's get back to those resealable bags: Can we all just agree that resealable bags are the way to go?  Do you know how convenient Tru Fru is for things like trips to the park, zoo, and beach?  Ugh, sand in your snack is just cringe-worthy.  Pause while I shake off the residual feeling of sandy grit between my teeth.  *Shudder* 
Bottom line, head over to Costco
and get yourself some Tru Fru to
Indulge on the Go!
Please reload
You Might Also Like: